Tara is the latest gift from nature in the plant-based protein market!
Listed here are some important characteristics of Tara.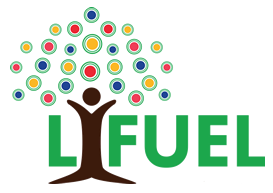 Tara Plant Protein is one of the newest plant-based proteins on the market offering a high concentration of both protein and fiber, combined with a complete protein profile, all while being allergen-free, non-GMO, non-chemically processed, gluten-free, sustainably farmed, and available in organic form! 
Tara Plant Protein not only supplies approximately 47% pure, plant-based, nutrient-dense protein; but it also contains a whopping 16 amino acids—including all nine of the essential amino acids.  Modern society will be happy to know that Tara Plant Protein, both in organic-certified and convention forms, is gluten-free, has no additives or preservatives, is non-GMO, is non-chemically processed, is vegan, is Kosher and Halal, delivers about 15 grams of dietary fiber in every 100 grams of powder, contains antioxidants such as gallic acid, and is neither a tree nut nor a derivative.
Contact Us For a Sample of LiFuel Tara Plant Protein!
Available in conventional and certified organic.
All Tara is Completely Non-GMO!
Tara is Free of All Major Allergens!
Tara is 100% Gluten Free!
Tara Boasts 16 Amino Acids--ALL 9 of the Essentials!
Tara is Low in Both Fat and Sugar!
Some Key Characteristics of Tara Plant Protein
Tara Plant Protein Information