Tara Plant Protein Recipes
Tara is full of healthy nutrients, tastes good, and can be substituted for different types of flour in many recipes.  Feel free to experiment with LiFuel Tara Plant Protein in your favorite recipes whether protein-based or simply a regular recipe.  If you come up with a winner, send it to us.  We are always happy to add great, new recipes to our line-up!  Below are a few recipes to get you started.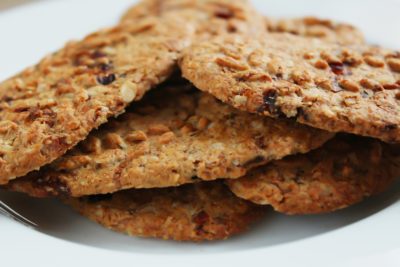 Tara Plant Protein White Chocolate Chip, Oatmeal, Cranberry, Walnut Cookies
2 cups Quaker 1-Minute/Instant Oatmeal (20g protein)

1 cup White Chocolate Chips (8g protein)

½ cup Chopped Walnuts (10g protein)

½ cup Dried Cranberries (You can use other dried fruits too)

1 cup Flour (You can use gluten-free flour)

1 cup Tara Plant Protein (28g protein)

1 tsp. Real Vanilla Extract
Preheat the oven to 350 degrees (375 degrees over 5000 feet).  Cream the butter and sugars together.  Add the eggs and vanilla. Stir in the dry ingredients.  Add white chocolate chips, walnuts, cranberries, and oatmeal.  Drop cookies (or shape into balls) onto a cookie sheet, flatten slightly, and bake for 15-18 minutes.  Time will vary depending upon the size of your cookies.
Tara Plant Protein Banana Bread
1 ¼ cups White Flour (You can use gluten-free flour)

1 ¼ cup Tara Plant Protein powder (35g protein)

2 cups Bananas (Over-ripe and Mashed)

1 cup Chopped Walnuts (20g protein)
Preheat oven to 350. Sift dry ingredients together and set aside. In a large bowl, mix oil and sugar until well blended. Slowly add beaten eggs and vanilla, stirring just until combined.
Add the baking soda to the buttermilk in a separate bowl and stir.
To the main bowl add 1/3 of the dry ingredient mixture, then half the buttermilk mix, another 1/3 of the flour mix, the rest of the buttermilk, and the last of the flour. mix just until blended, scraping the sides of the bowl.
Fold in bananas and nuts.
Pour into to well-greased loaf pans, sprinkle with a teaspoon of sugar, and bake for 1 hour (it only takes about 50 minutes in my oven, so I recommend testing with a toothpick after 45 minutes).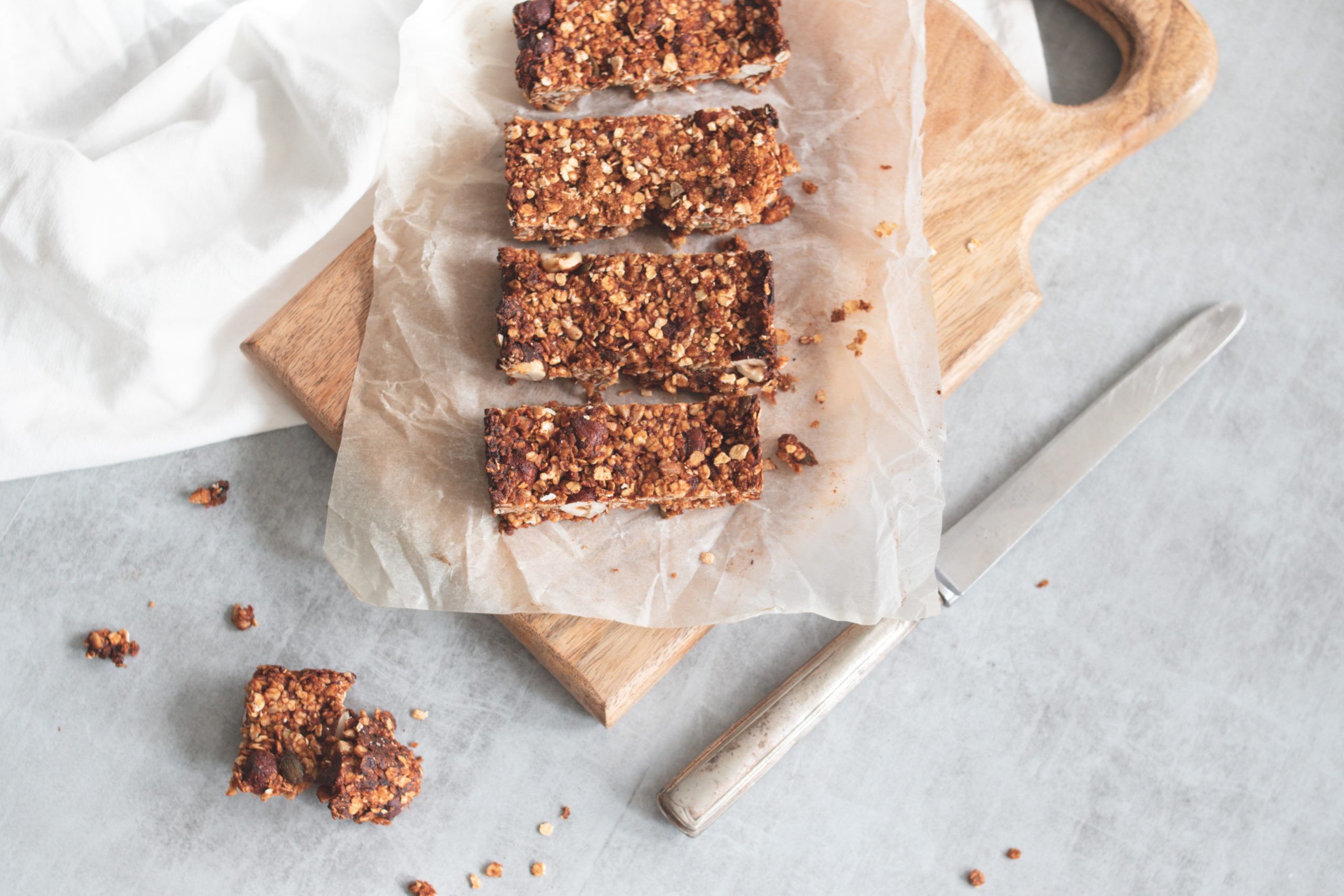 Tara Plant Protein Raspberry Crumb Bars

¼ cup Tara Plant Protein Powder

1 ½ cups One-Minute Old Fashioned Oats

¾ cup Sweet Freedom Fruit Syrup

1 cup No-Added-Sugar Raspberry Jam

½ cup Sliced Almonds (plus 2 tbsp for topping)
Preheat your oven to 200 degrees.
Combine all ingredients apart from the raspberry jam in a food processor until a dough/crumble forms.
Press 2/3rd of the dough into a lined baking tin.
Spread over the jam and then cover with the remaining dough and sliced almonds.
Bake for 30 minutes, or until golden.
Leave to cool and drizzle with Sweet Freedom Fruit Syrup.
Banana Nutella Tara Plant Protein Muffins

3/4 cup Whole Wheat Flour (16g protein)

½ cup Tara Plant Protein Powder (14g protein)

2 Large Eggs (12g protein)

2 Bananas (Ripe and Mashed)

½ cup Plain, Nonfat Greek Yogurt

¼ cup Nutella Hazelnut Chocolate Spread
Heat oven to 350 degrees. Coat a 12-cup standard muffin pan with non-stick cooking spray.
In a bowl, whisk together flour, Tara Plant protein powder, flaxseeds, baking powder and salt. In another bowl, combine eggs, bananas, yogurt, milk and vanilla. Mix the wet ingredients into the dry ingredients until just combined.
Fill the muffin cups halfway and drop a teaspoon-size dollop of Nutella in each. Fill with batter the rest of the way. Sprinkle walnuts on top and bake for 18-20 minutes, or until a toothpick comes out clean. Let cool on a wire rack.
Store muffins in an airtight container up to two days.
Paleo Pumpkin Tara Plant Protein Pancakes
1/8 cup Tara Plant Protein Powder

2 tbsp Honey (or Splenda/Stevia)
Stir in/dissolve the pumpkin into the egg whites and add the honey.
Mix dry ingredients separately, and add to the wet ingredients.
Heat pan or griddle on medium low heat (4 out of 10) and coat with organic coconut oil or coconut oil spray.
Using a 1/4 cup measure, pour batter onto your cooking surface.
Once it bubbles up, use a spatula to flip it over, and cook for an additional 30 seconds to 1 minute on the other side.
Carrot Cake Tara Plant Protein Bars
1 cup Mashed Banana or ¾ cup Unsweetened Apple Sauce

1/8 cup Tara Plant Protein Powder

¼ cup Ground or Milled Flax Seed

2 tbsp Melted Coconut Butter
Preheat oven to 375F and line a baking sheet with a silicon baking mat or parchment paper. Set aside.
Combine wet ingredients in a large bowl with a hand or stand mixer.
Whisk dry ingredients in a small bowl. Once incorporated, add to the wet mix and mix until smooth.
Add shredded carrots and raisins. Allow to sit for 1-2 minutes to thicken up.
Scoop approximately ⅓ cup at a time into your hand. Shape into a bar and place on prepared baking sheet. You can also shape the bars on the baking sheet, I found that was easiest.
Bake bars for 22-25 minutes, or until toothpick inserted comes out clean, the bottoms of the bars or golden, and the tops are cracking slightly.
Remove from oven and allow to cool on the pan for 5 minutes before removing to a cooling rack
Once cooled completely, top with a drizzle of coconut butter.
Tara Plant Protein Pizza Dough
2 1/2 tsp Active Dry Yeast

1/4 cup Whole Wheat Flour

1/4 cup Tara Plant Protein Powder
Add 1 cup of warm water to a glass measuring cup. Sprinkle the yeast over the top of the water and allow to sit and active for 5 minutes.
In a large mixing bowl, stir together the flours, Tara protein, and salt. Pour the yeast water and olive oil into the bowl and mix until a soft dough ball forms. Knead the dough on a well-floured surface for a couple minutes. Then place back in the bowl, cover, and allow to rise in a warm spot for 1 hour.
Punch the dough down and remove from the bowl. You can choose to make one large pizza with the dough, or divide in two and freeze the second half for later use. Roll the dough out and place on a pizza pan sprinkled with corn meal (optional).
Bake at 400°F for 4-5 minutes. Then top with sauce and other toppings. Bake until cheese looks bubbly or the edges of the crust begin to brown (another 8-10 minutes).